Dear Dario:

This letter is to express our gratitude for the fine work you and your people did with helping us finish our basement project. This goes out to anyone considering using your services.

Finding the right Drywall Company was a difficult task. It really came down to trust. After meeting with Dario we had no hesitation in hiring Borsato Drywall. Dario really does plaster with pride! Not only is Dario's work meticulous, it's very neat and clean too. This is remarkable for a trade that is notoriously messy and dusty. Clearly he takes pride and care and respects your property too. The boarding and sanding crews were equally careful and reliable. Business dealings with Dario were excellent. It started with some good advice on how to finish the project. Next, the quote was the final price and, the materials were delivered on schedule with no deposit to the supplier required. All of our phone calls and emails were returned promptly. The work was done exactly when promised including follow-up post prime inspection. It truly is refreshing to find a business that you can absolutely trust. We have no hesitation or reservations in recommending Borsato Drywall to you for your projects. We enjoyed having Dario around for a few days. He is very personable and knowledgeable with a good sense of humor. Our basement looks great too!!

Sincerely,

Pat & Mary-Alice Keir

Pat & Mary-Alice Keir
A client of mine told me about Dario and I couldn't be happier. He finished off all of our new basement office and even fixed some mistakes of the previous drywaller on the main floor. Simply the best. Simple RadianceDonna Gaudet
We have been working with Dario for the past 3 years and use him exclusively for all of our drywall needs. Borsato Drywall  shares our company's commitment to quality, timeliness and professionalism while still maintaining competitive pricing. We would certainly recommend Dario & his crew to anyone looking for drywall services. Fine Spaces Construction Inc.Brian Drury
In July 2013 I hired Borsato Drywall to complete a large renovation project for me in Ottawa. I am from out of town so I choose Dario and his crew based solely on an internet ad. It was a choice that I am happy I made. The project from delivery to final inspection was handled with professionalism and integrity. Having the owner of the company on site ensures that the job is done to a very high standard. I would highly recommend Borsato Drywall to anyone. Thanks Dario and crew.Carole Chalmers
I have been using Dario Borsato drywall  for all my drywall needs for the last 3 years. We at Better Basements only use top quality workmanship and there is no one better than Dario and his team. Very professional and the work is simply the best in Ottawa. Dan Buckley
Did we help you?
Please leave feedback here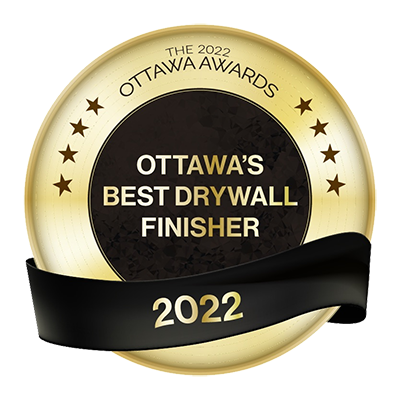 Testimonial
A client of mine told me about Dario and I couldn't be happier. He finished off our new basement gym and treatment room and even fixed some mistakes of the previous drywaller on the main floor. Simply the best.
Copyright © Borasto Drywall Inc. All rights reserved.